Founded in 1997, HTC built its reputation as the behind-the-scenes designer and manufacturer of many of the most popular OEM-branded mobile devices on the market. Since 2006, HTC has regularly introduced many critically acclaimed mobile devices under their brand and introduced smartphones and tablets powered by the Android or Windows Phone operating systems.

They are dedicated to enabling a customised user experience, based on the belief that each mobile device needs to fit its owner, and not the other way around.
ITV is a network of television channels that operates regional services and shares various programmes between each other. Launched in 1955 as Independent Television, ITV is the oldest commercial network in the UK. As a public service network, their broadcasts covers material of public importance, including news, current affairs, children's and religious programming as well as leading urban music performances like the MOBO Awards.  
Further Supported By: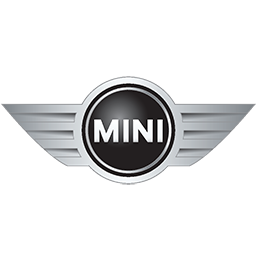 MINI and urban music culture go together like R&B or Krept and Konan. That's why they are the Official Automotive Partner of the 2014 MOBO awards. Visit www.mini.co.uk to check out the New MINI 5-Door Hatch, with its state-of-the-art in-car entertainment and optional Harman Kardon stereo. 
Holler Watches is inspired by the black urban music industry and influenced by soul stories, colours and styles. The watch brand was born out of a long history of soul music originating in America in the 1960's. Soul music is a music genre which combines different elements of gospel music and rhythm and blues.
Holler has a catalogue of famous faces based in the music, sport and entertainment industry including soul legend Bobby Womack, former undisputed heavyweight champion of the world Mike Tyson & English street dance troupe Diversity. The brand was also 'Official Timing Partner' of Premiership Football clubs West Bromwich Albion and Crystal Palace for the 2013-2014 season.
Shout Out To The World with a Holler Timepiece!
Dannoff Vodka is a smooth tasting premium vodka, quadruple-distilled for extra purity. Produced by the renowned Latvijas Balzam Distillery in the Latvian capital of Riga, Dannoff Vodka is crafted with over a century of leading vodka distillation experience. Dannoff Vodka is so pure that it does not require the typical filtration methods used by other vodka producers. High quality, locally sourced wheat grain is selected to create the base of the vodka, which is then carefully distilled and processed. With the finest local spring water used to perfect the master blend, the result is a smoothness and clarity that is unparalleled. Unlike most other premium brands, Dannoff Vodka proves that this enhanced quality does not need to come at a high cost to you. Dannoff Vodka is excellent value for your money; a premium vodka at an affordable price.
With Special Thanks to...
Offering on trend fashions and staples for men, women and teens looking to boost their wardrobes ready for that night out, weekend away or Saturday session, Blue Inc is the perfect one-stop shop. Stunning meets sas/sy; cheeky meets confident; and quality meets affordability in the only brand needed to make you occasion – and life – ready, at a moment's notice. With everything from bright and beautiful separates for the ladies, to graphic printed tees for the guys, there is no reason not to be the style icon amongst your mates!
Freya is a market leading, fashion lingerie label that specialises in on-trend and edgy design. Freya creates striking and supportive underwear for the style-conscious. Standing out from the crowd with its up-to-the-minute collections of colours, prints and patterns, Freya ensures every woman feels great and looks sensationally stylish up to a K cup. Sister brand Huit is a well-established French lingerie brand but rather than being edgy, Huit is about looking and feeling effortlessly sophisticated. b.tempt'd is an exciting lingerie brand that was designed to entice the young-minded woman with sexy, sophisticared and flirty lingerie, offering up to an E cup.
 Jamaica Patty Co. was founded in 2013 by Theresa Roberts and started trading in March this year selling high quality Jamaican patties from its first store at 26 New Row, Covent Garden, London WC2N 4LA. The modern store and brand presents Jamaica to the world in the positive way the country deserves and the New Row venue has quickly established itself as a meeting point for Jamaicans in London as well as providing "The Fresh Flavour of Jamaica" to customers from the UK and the rest of the world. Whilst the 7 flavours of patty (all of which are baked in store) are the main focus JPC also serves Devon House Ice Cream, Tortuga Rum Cake, Blue Mountain Coffee, Fresh Juices, Soups and other Jamaican delicacies from 9am to 11pm Monday to Saturday and 11am to 7pm on Sunday.        
JBL takes its decades of experience of making speakers, audio equipment for concert halls, cinemas and the automotive industry, and uses it to create astounding audio equipment for consumers around the world. Whether you enjoy a movie, a concert as part of a huge crowd or just listening to music in your home or on the go – you will always catch every sound with superb clarity when using JBL components.   
 
Northskull London is an independent, luxury men's jewellery design house bringing their own unique style and sophistication to the fashion scene.  Specialising in bracelets made of natural stones, leather and Swarovski crystals creatively incorporating their trademark skulls, every piece from each collection is expertly handcrafted in meticulous detail for both formal and casual wear.  Adorning wrists around the world, a Northskull bracelet allows you to create your own unique style when you choose how you wear yours and what you wear and pair it with.
Pandora's Lounge are experts in celebrity gifting with the aim to give brands access to the most exclusive and talent. As well as creating carefully chosen Goodie Bags, we can add that little extra to your event by creating an exclusive Gifting Lounge where your guests are able to personally select their gifts. We can help provide; competition prizes, great sampling opportunities and direct gifting. www.pandoraslounge.com
 Passion 4 Events are proud to have supported the MOBO Awards VIP and after show parties for the third year running. Established since 2006 and specialising in prestige events, weddings, and VIP hospitality throughout the UK and Europe, our clients invest in our experience to turn their party into a truly memorable event! From simply hiring our boutique event furniture, to a full event management service, Passion 4 Events can help. For more information visit our website http://www.p4uk.co.uk/ or find us on Facebook https://www.facebook.com/p4events 
 
 Over the course of its 30 year history the Police brand has been modeled by world-famous celebrities such as Bruce Willis, George Clooney, Antonio Banderas and David Beckham. In 2014 Brazilian footballer Neymar JR became the latest face of the brand; outshining the competition as the poster boy of the World Cup. Adored globally, Neymar has taken Police to new heights, bringing fresh legs and his unique, fun and flamboyant personality to the brand. To view the complete collection of eyewear, watches and accessories - visit www.policelifestyle.com and follow @policelifestyle on Twitter and Facebook.
 REVIV is a revolutionary wellness solution that is hot from the health spas of the US and is finally landing here in the UK officially on the 29th October. IV hydration treatments are a favourite amongst celebrities globally including Simon Cowell, Rita Ora, Millie Mackintosh and Kelly Osborne. The comprehensive vitamin and wellness treatments have an immediate energising effect leaving you feeling fully REVIVED and ready to go. With the increasing pressures of everyday life and limited time to ensure your body is getting the vitamins and hydration it needs to sustain good health, these treatments are the way of the future.
Defined by luxury and elegance, award-winning jeweller Tresor Paris offers a vast collection of exquisite diamond and crystal pieces. It has gained a reputation for designing timeless jewellery in both classic and contemporary settings. Boasting expertise from decades working in the jewellery business, Tresor Paris ensures that fine quality is at the heart of every piece in every collection. Tresor Paris has collaborated with designers including PPQ, Corrie Nielsen and Fyodor Golan to design bespoke pieces for their LFW "London Fashion week" shows and also creates bespoke show-stopping pieces such as 1920's inspired a Gloriole shoulder piece which has also featured on the catwalks.
Make music social again with Ultimate Ears BOOM—the wireless speaker made to rage, riot, party and play the music you love, out loud. UE BOOM's 360-degree design drops bold, immersive sound into any space. Its versatile, go anywhere shape is designed to be as spontaneous as you—it brings the music, you bring the friends. And with a water and stain resistant acoustic skin and 15-hour rechargeable battery, you're ready for wherever the night takes you. If more friends crash the party, wirelessly connect two UE BOOMs together via the UE BOOM app to spread the sound and pump up the volume. UE BOOM. It's the ultimate social music player.
USN, one of the leading sports nutrition brands, is renowned for innovative, scientifically researched and state-of-the-art product formulations. USN is the brand of choice of world class athletes from across various sporting disciplines, fitness models, bodybuilders as well as ameteurs who enjoy sport and want to be in great shape. USN is enjoyed by active people of all wals of life who can reap the benefits depending on their needs – weight loss and management, wellness, muscle gain, endurance. USN's top selling Body Makeover Series that includes protein-packed products that are delicious and proven to help get you lean and toned.