Sadiq Khan rejects call to move Notting Hill Carnival away from Grenfell Tower
After the devastating blaze at Grenfell Tower, senior minister, Greg Hands called for London's world-famous Notting Hill Carnival to be moved, asking if it was "appropriate" for thousands of revellers to enjoy the annual celebration in the shadow of such tragedy.
He said: "The carnival is an important and symbolic celebration in our capital's calendar, and one greatly valued and enjoyed by both Londoners and visitors alike. Clearly it must go ahead.
"However, we have to ask ourselves if it is appropriate to stage a carnival in the near proximity of a major national disaster."
My letter to Sadiq Khan calling on him to take over charge of the Notting Hill Carnival & move it from around a major disaster site. pic.twitter.com/ii3FqXdqb9

— Greg Hands (@GregHands) July 7, 2017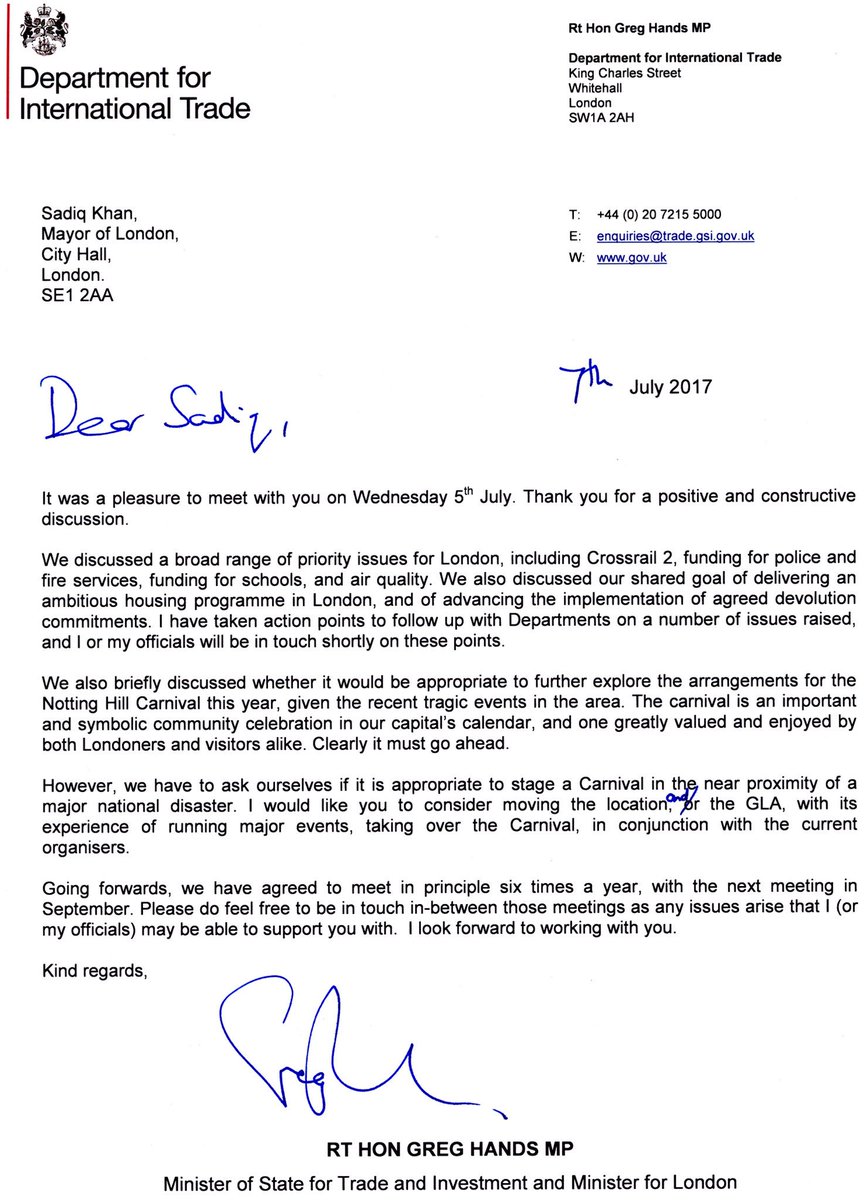 But London's mayor, Sadiq Khan, rejected the call, saying the carnival belonged on the streets of its Notting Hill birthplace, also warning that such a move could run the risk of damaging community relations.
Notting Hill Carnival is a firm London tradition and incredibly important to the local community. It should not be moved. https://t.co/NpNsTtGiV7

— Sadiq Khan (@SadiqKhan) July 7, 2017
Stormzy also hit back at Hands' suggestion on Twitter:
Look at this scumbag tryna using the Grenfell tragedy for their 'get rid of carnival' agenda. We ain't buying it mate https://t.co/T5u5RhQD5s

— #GSAP (@Stormzy1) July 7, 2017
Celebrating its 51st anniversary this year, Notting Hill Carnival attracts close to 2 million people every year. But there has been a long-running campaign by some West London residents and businesses for it to be moved to another location or scaled-down to reduce disruption to locals.
Notting Hill Carnival, Europe's biggest street festival, is scheduled to take place from August 27 to August 28 in London.
Photo credit: Peter Macdiarmid/Getty Images