New Artist Tips for 2016 | Jay Wrighter selects his Ones To Watch [Part 3]
Wow, it's March already. Where has the year gone? There's already been some amazing tunes this year with Kanye West returning with The Life Of Pablo, Kano dropping a new album and Rihanna's Work.
As good as that all sounds, we're here for the underground and underdog artists of the future. We've got a brand spanking new list of acts you're going to want on your playlist this month.
This month I've decided to add a new element to my feature. From now on each artist featured will share an exclusive track for your listening pleasure, as well as the first song that caught my ear. This will hopefully give readers a more rounded idea of each artist's sound and what it was that initially caught my ear. If you want to be the first of all your friends to find the new Tiller or Kehlani, look no further.....
Imagine mixing Funk with a splice of R&B, then throw in a dash of Rap with layers of Future Vibes meshed in with some House. At first glance, it doesn't necessarily make for what you would expect to be such a feel good sound, but newcomer Anik Khan provides an addictive vibe to his sound. This fact rings true on his track Too Late,  which was produced by Dutch wonder kid Jarreau Vandal. Born in Dhaka, Khan was raised in Queens, New York. Not forgetting his roots, Arabic plays a strong influence in the euphoric sounds of this rapper/vocalist, whose sound incorporates Hip-Hop fundamentals with worldly influences. What I appreciate most about the vibes from Anik's music is how he manages to make Hip-Hop that you can still look gangster to whilst rocking a tuxedo.
Producer first, artist/song-writer second, Mike Riley aka Scribz is an East London beat maker with all the right tools in his inventory to put together the parts necessary for a smash. Coming from an already talented household, Mike has seen his peers reach musical success, but the 22-year-old readies himself to step out of the shadows and introduce the world to his flavour. His talent isn't just left to pushing the buttons of a mixing desk; Riley also laces his Trap/R&B style productions with rhythmic flows of loves and woes. 
It's easy at times to forget London isn't the only place for music when it comes to UK soil. However, Mullally, a 19-year-old singer from Norfolk, quickly reminds me that the British music scene has a lot more to offer. This future talent intertwines between R&B, Reggae and Pop, and as he states "anything else that may scootch in". Studying at the same college that has opened its doors to Rita Ora and Ed Sheeran, it's no wonder Mullally's sound captures a varied scope of genres. With a soothing, soulful voice it's no surprise he can mesmerize listeners with his music so effortlessly. Certainly no such thing as an overdose here. 
Either Drake's put something in the waters of Canada or we've just been sleeping on Canadian urban music. So far, I've featured an artist from Canada each month and something tells me 11:11 won't be the last. 11:11 is a Canadian artist who gives Trap-R&B his own unique spin. His tracks may be smooth but I've seen him live and experienced an R&B song about love that will have people dabbing in unison. 11 has since picked up a nice following and even attracted the attention of Matthew Burnett, who has worked with Eminem ("Not Afraid") and Drake ("Poundcake") in the past. 
21-year-old MoBo The Great ironically has a name that should be familiar to most, especially if you read this blog. Hailing from Chicago, I believe the young femcee possesses a new sound which would be welcomed by UK listeners. A name still quite new to me, MoBo's drive alone is impressive; a go getter with a down to earth persona. MoBo The Great has a lot to live up to coming from the city that has already produced names like Kanye West, Chief Keef, Tink and many more, but having already had the opportunity to showcase her talent in front of a sold out crowd at United Centre, as well as Jay-Z's Blueprint 3 and Magna Carta Holy Grail tours, I believe MOBO The Great is well on her way to matching their level of success. Listeners and others interested can expect to see a new element to MoBo's sound with a fresh Soulection flavour and, from what I've heard so far, I'm sure you will be impressed. 
North London's Gabi'el is no stranger to the music industry. Even at the young age of 20, the R&B vocalist has already had a taste of what the industry has to offer as a member of pop group Juvenilez. With thousands of hits on YouTube and National TV placements, the group disbanded in 2014, which opened the door for Gabi'el to begin her solo career. Mixing R&B with elements of Electro-Pop, the talented singer is also a professional dancer and incorporates martial arts into her routines, adding another edge to an already interesting artist. Her latest EP, 7vnteen01, is due for release on Gabi'el 21st Birthday, May 3rd (17:01), and represents the mood of music you would listen to at this time of the day. I can't wait to hear what the project has to offer.
An artist who might still be new to the ears of many, but the DMV rapper is in his own league when it comes to storytelling in the realm of Hip-Hop. Still early in his career, GoldLink has already found fans in Andre 3000, who showed up to a Shoreditch pub in London just to see GoldLink live, as well as Grammy-winning producer Rick Rubin, who invited GoldLink to his home and worked closely with the rapper on his latest project And After That We Didn't Talk.
GoldLink, although conscious with his music, creates feel-good music you can be sure will get the party started, with a sure fire flow very reminiscent of some grime MC's. GoldLink often rides Garage/early Grime style beats with little effort and, if that isn't enough, the rapper also sings like an R&B legend. Closely affiliated to LA based Soulection, GoldLink is also rumoured to have collaborations with UK acts such as AlunaGeorge and MNEK in the pipeline. 
K-pop is a thing but, if I had never come across Zion T, it would have totally gone over my head. If you've never heard of the term/genre, K-pop is more often used in a narrower sense to describe a modern form of South Korean pop music covering a wide range of styles, including Dance-Pop, Pop, Hip-Hop and R&B. My introduction to Zion T opened up a new world of music to me that I would have otherwise dismissed, but I spent almost the best part of that day scouring the internet for some more amazing talent and was blown away by what K-pop and South Korea had to offer. Putting aside the language barrier briefly, you'll soon discover Zion and his counterparts do R&B, Hip Hop so well that only the difference in languages tells them apart. Zion T doesn't try to overcompensate vocals with thrills and other fancy music techniques but instead calmly uses mellow tones to draw you in with a unique, smooth voice.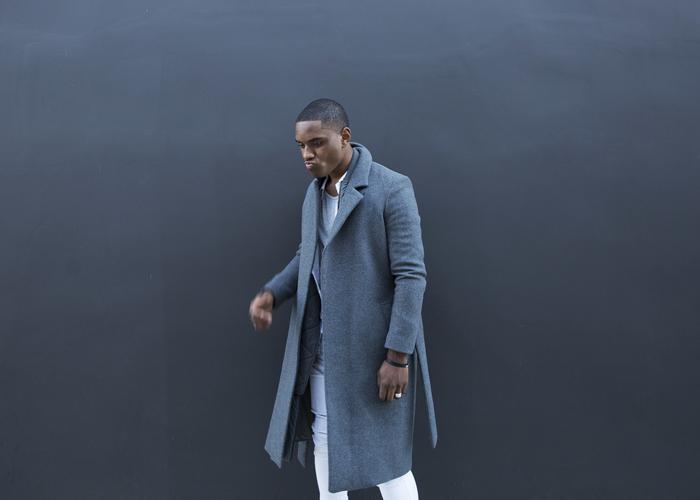 The second Canadian on my list this month. Recent Def Jam-signee, Jahkoy, caught the interest of my ears just over a year ago, with his feel good take on R&B mixed with Pop and dance vibe elements. The rapper turned singer cites Disclosure as one of his main influences, responsible for his transition from rap to what he describes as Bipolar Sound. Since taking Soundcloud by storm, Jahkoy has flown to the UK and headlined a SBTV showcase and had his latest single, Odd Future, premiered on Zane Lowe's Beats 1 show. Jahkoy may be an unfamiliar name to most but this Toronto musician is tipped to do big things.
Jesse James Solomon is a name that I feel needs to be remembered. This rapper/poet delivers dark, eclectic tones mixed in with a gripping narration of hood tales. Jesse James flows makes for easy listening whilst he tells stories with poetic justice, similar to Mike Skinner of The Street's. I feel like Jesse is underrated right now but will eventually get the props he deserves. After finding myself listening to tracks like The Ride Home over and over again, I believe we may have a modern day Shakespeare in our midst.