Meek Mill finally responds to Drake with his own diss record, 'Wanna Know'
It was only a matter of time before Meek Mill shot back at Drake with his own diss record.
Drake released "Charged Up" and "Back to Back Freestyle" earlier this week and it had everyone speculating on when or if Meek Mill would respond. Well, it doesn't look like the Philly rapper will be calling a truce anytime soon, as he premiered his response record on HOT 97 last night (June 31).
'Wanna Know' was originally scheduled to be released on HOT 97 DJ Funkmaster Flex's show earlier this week but that never transpired. Check out the Jahlil Beats and Swizz Beatz-produced cut below….. 
Check out some of the best responses to the track below.....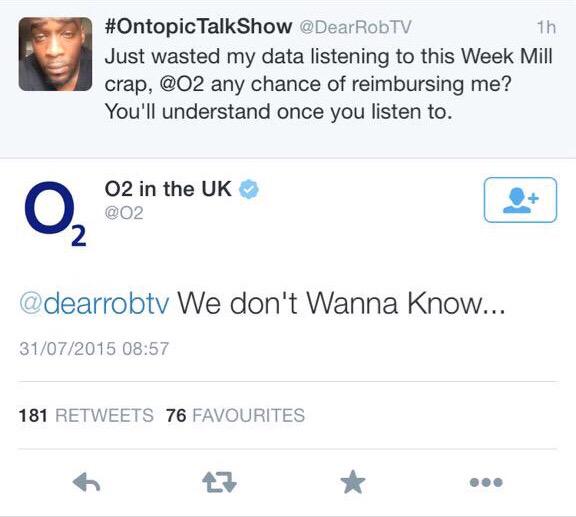 "You stood up for yourself that's all that matters" pic.twitter.com/RLdk76Smvm

— Mos Def (YasiinBae) (@JuanGleesh) July 31, 2015
The only 'Wanna Know' we acknowledge pic.twitter.com/fXeTIwC9hT

— Sundress Season (@SundressSzn) July 31, 2015
Meek Mill take it from us- if you gonna serve beef serve it high quality

— Whataburger® (@Whataburger) July 31, 2015