Jess Glynne: 'Urban Music Isn't About Race'
Few were pleased when BBC Radio 1Xtra, a station which specialises in urban/black music, named Ed Sheeran number one on their power list last week. Wiley called it the 'saddest list in music history' and the list sparked a huge debate on Twitter.  However, Jess Glynne has come to Ed Sheeran's defense and doesn't think the urban genre should be about the colour of one's skin.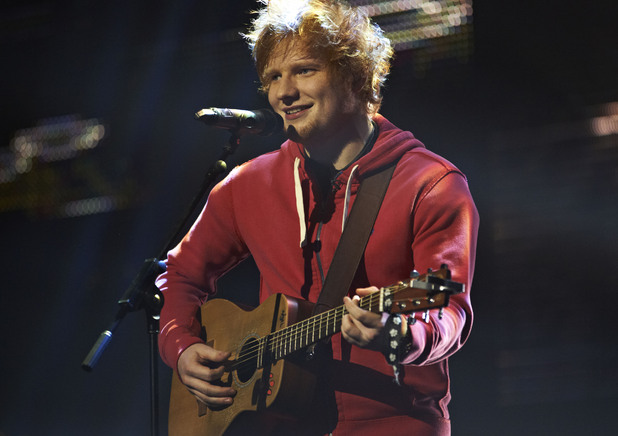 This past week, she sat down for an interview with BANG showbiz, and when the topic of Ed Sheeran topping the 1Xtra Power list came up, she broke it all the way down about how she feels about the genre. According to Jess Glynne, urban music is not about the colour of the artist's skin.... it's about the music.
"To be honest with you, it's a genre of music, it's not about race. He's got f***ing good songs and he's a wicked artist. That's what he loves and that's what he does."
"If you're going to call it 'black music', you can't just make it one race. I think it's ridiculous. At the end of the day, soul and groove - yeah, OK, great, black music. But at the same time, white people, Asian people - anyone can [sing]. I don't see the issue, if you love a type of music and you're good at it, why not be voted at the top of that?"
Moving on to discuss her solo career, Jess also revealed that her debut album will follow a more urban musical style and won't be as dance-centric as her songs with Route 94 and Clean Bandit, she said: "The album's sounding really cool. I don't think people are expecting what they're going to be getting. I'm a very soul, R&B, hip-hop influenced girl. I love my pop as well, but my album's going to be inspired by what I love. It's definitely not going to be a dance or a house album."
Glynne heads out on an Autumn UK tour. For more information visit here.
The full list of tour dates are as follows:
Wed 15 October 2014 - SHEFFIELD Foundry
Thu 16 October 2014 - GLASGOW O2 ABC2
Fri 17 October 2014 - MANCHESTER Club Academy
Sun 19 October 2014 - NOTTINGHAM Rescue Rooms
Mon 20 October 2014 - BIRMINGHAM Institute Temple
Wed 22 October 2014 - CARDIFF Globe
Thu 23 October 2014 - BRISTOL Thekla
Sat 25 October 2014 - BRIGHTON Coalition
Mon 27 October 2014 - OXFORD O2 Academy2 Oxford
Tue 28 October 2014 - SOUTHAMPTON Brook
Wed 29 October 2014 - NORWICH Waterfront
Thu 30 October 2014 - LONDON Electric Brixton
Do you agree with Jess Glynne? Tweet us your thoughts @MOBOAwards