Is Jay Z's New Album Being Teased With '4:44' Ads?
It's been four years since Jay Z dropped his last album, Magna Carta… Holy Grail. While the music mogul has been making some serious business moves with Tidal and Roc Nation, fans have been patiently waiting for his return to the mic. Well, if these supposed new ads are anything to by, fans won't have to wait much longer.
Is "4:44" a code for a new Jay Z album?  That's what has the Internet speculating after the numbers, in an elemental black font over a salmon pink background have been appearing on billboards and banner ads on a number of websites, including Complex.com, NME and Fader.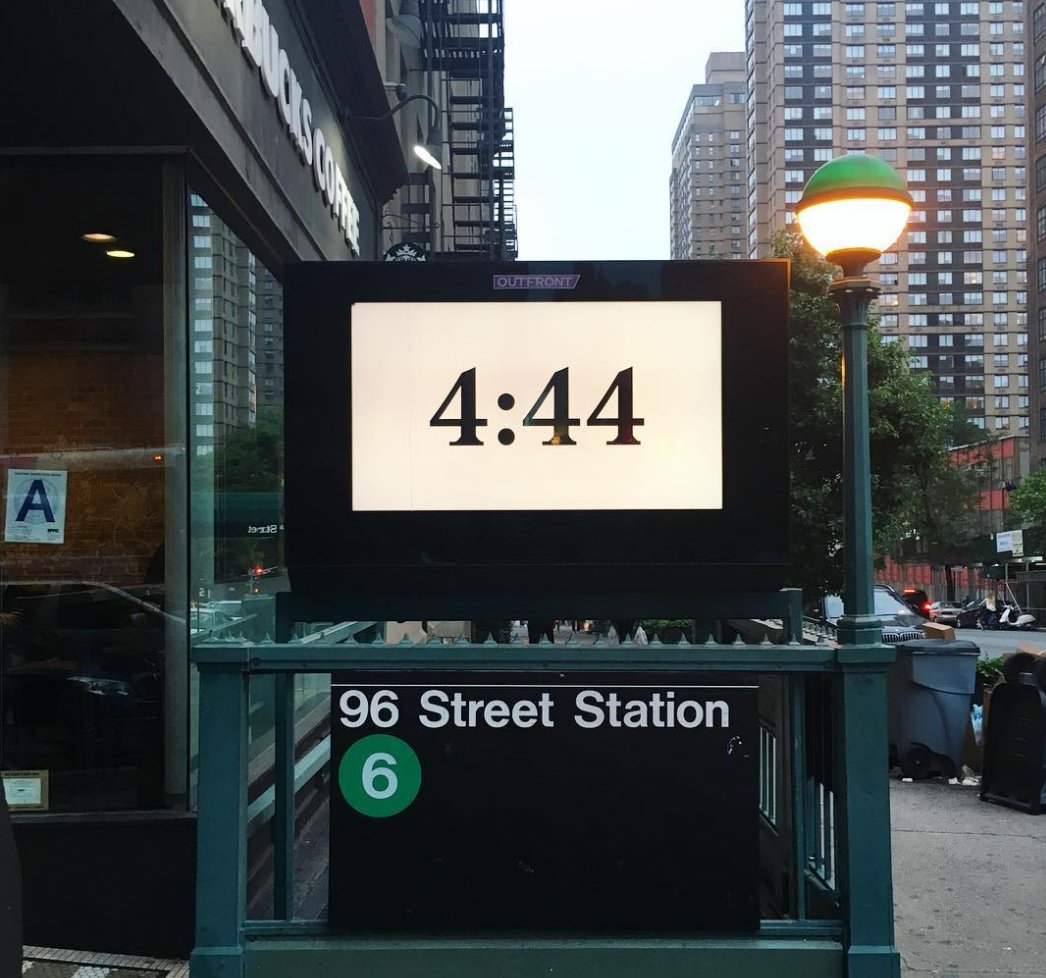 Click on the ad and nothing happens, but check the source code on Complex's version of the ad and it's revealed the URL for the image contains the text "tidal-444" and "SuperHero," which has some speculating that's the name of the release, which has been in the works for months.
Jay-Z and Beyonce have both attached significance to the number "4," sporting matching "IV" tattoos on their wedding, while Jay Z's birthday is December 4 and Beyonce's is September 4.  Their daughter's name Blue Ivy (IV, the Roman numeral for 4).  He's also released songs called "22 Twos" and "44 Fours." Others speculate it's the long-awaited Blueprint 4 or the :44 could mean the eagerly anticipated Jay Z-Beyonce collab.
No official confirmation of a new Jay Z album has been forthcoming, but the advertising campaign certainly has stirred interest from fans and hip-hop lovers alike. 
Photo credit: Jem Aswad/Variety