Dizzee Rascal shares 'Raskit' livestream video to launch brand new album
UPDATE (10:35 16/06/2017): Dizzee Rascal has shared a new track titled 'Space'. The grime pioneer has also announced details of a forthcoming UK tour. 
I'm pleased to announce the Raskit UK tour

Pre-order the album now to get exclusive pre-sale access on Tuesday. General sale next Friday pic.twitter.com/ADn5TkpUDN

— Dizzee Rascal (@DizzeeRascal) June 16, 2017
UPDATE (14:37 15/06/2017): Dizzee shares the tracklist for his brand new album, which is reportedly titled Raskit. Check out a snapshot from his livestream below...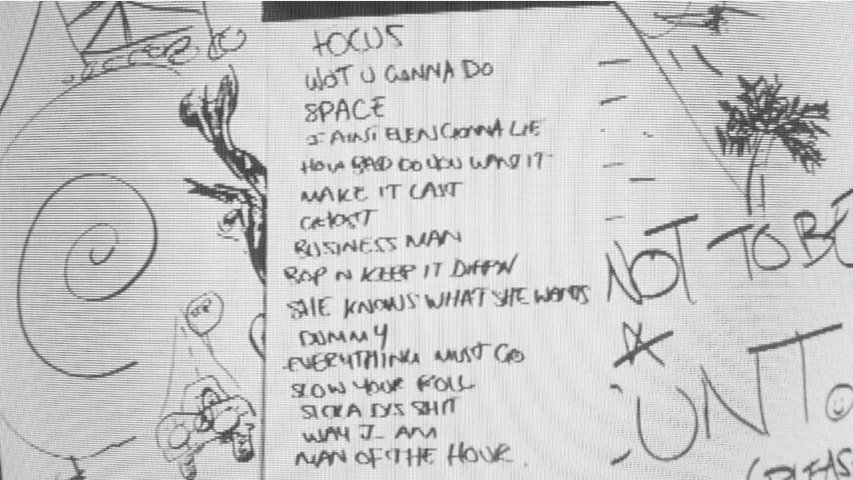 Tracklist
'Focus'
'Wot U Gonna Do'
'Space'
' I Ain't Even Gonna Lie'
'How Bad Do You Want It'
'Make It Last'
'Ghost'
'Business Man
'Rap N' Keep It Down'
'She Knows What She Wants'
'Dummy'
'Everything Must Go'
'Slow Your Roll'
'Sicka Dis Shit'
'Way I Am'
'Man Of The Hour'
Is Dizzee Rascal gearing up to release a new album? That's what the internet is speculating after he revealed a mysterious set of numbers on Twitter and shared a link to raskit.co.uk, calling fans to head over to the site at 2 pm.  Reports of impending new material from the grime pioneer emerged last week, stoked by a guerilla poster campaign appearing around Bow, East London.
Also, a rumored diss track aimed at Wiley dominated headlines following the grime icon calling out Dizzee after hearing that he'd "sent for him" on his new album – and threatened to retaliate with a "10 minute dub".
Some of those posters featured the numbers "727548," which he also shared on Twitter and, as GRM Daily reports, spells out "Raskit" using a Nokia 3310 with predictive text on. It's been four years since Dizzee released his fifth studio album The Fifth in 2013. And while many have said that he has put his Grime days behind him, there is speculation that Dizzee's new LP will be 100% grime.
June 14, 2017
June 14, 2017
June 14, 2017
June 13, 2017
June 13, 2017
June 13, 2017
2pm - https://t.co/4dHs67fnbj

— Dizzee Rascal (@DizzeeRascal) June 15, 2017
Raskit.co.uk currently links to a YouTube livestream, which is expected to begin at 2pm (June 15). Will it be an album announcement? Live performance? Or a response to Wiley's earlier tweets? I guess we will have to tune in at 2 pm to find out. 
Photo Credit: Drew Gurian / Red Bull