2014 BET Awards Performances: Chris Brown, August Alsina, Iggy Azalea, Pharrell, Nicki Minaj And More!
The 2014 BET Awards took over the Nokia Theatre on Sunday (June 29) and the night was filled with memorable performances from Chris Brown, Usher, Trey Songz, August Alsina, Lil Wayne, Nicki Minaj, and many more. Hosted by Chris Rock, viewers were treated to a rare appearance from Missy Elliot, who joined Pharrelll on stage to perform her hit single "Pass That Dutch." Another highlight came from August Alsina, who was joined on stage by Chris Brown and Trey Songz to perform "I Luv This Sh*t." It was also great to hear that MOBO Award winners Krept and Konan won the BET Award for Best International Act:UK. 
Catch all the performances below:

[HD] Jhene Aiko & John Legend Performs - BET... by IdolxMuzic

[HD] Robin Thicke - Forever Love - BET Awards 2014 by IdolxMuzic

[HD] JAYZ & Beyonce - Perform & Close The BET... by IdolxMuzic
Nicki Minaj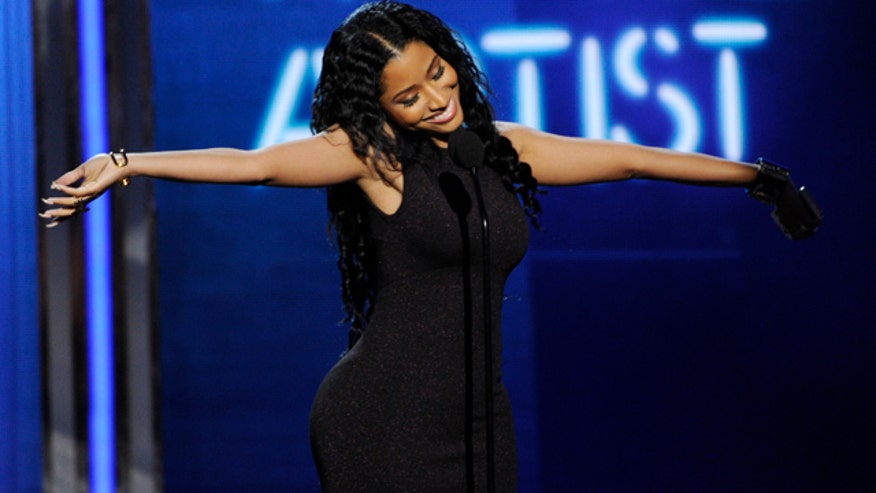 August Alsina, Trey Songz & Chris Brown 

Chris Brown - I Love Dis Sh*t (2014 BET Awards... by fansitefreak
Chris Brown, Lil Wayne and Tyga

Chris Brown - Loyal (2014 BET Awards) f/Lil... by fansitefreak
Usher Medley 

Usher - Medley (2014 BET Awards) by fansitefreak
Iggy Azalea and T.I.